Registration processes creation and setup tools
How to download reports
How do I get here?
1. On the organizer's dashboard navigate to the left side and select the "Events" or "club" tab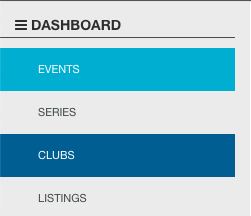 2. Select the event or club you wish to see the reports for. Select the "Reports" tab on the top of your screen underneath the name of your event

Here you will see a series of "Reports" (you can have as little as 1 depending on your club/event) with brief descriptions outlining what they contain. Select the corresponding report that suits the needs of the information you are looking for.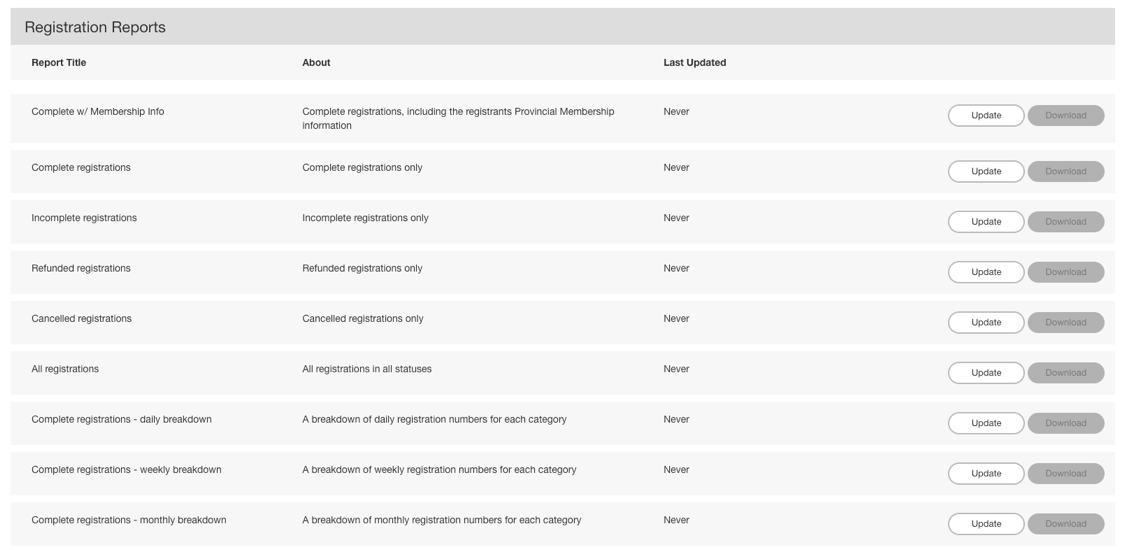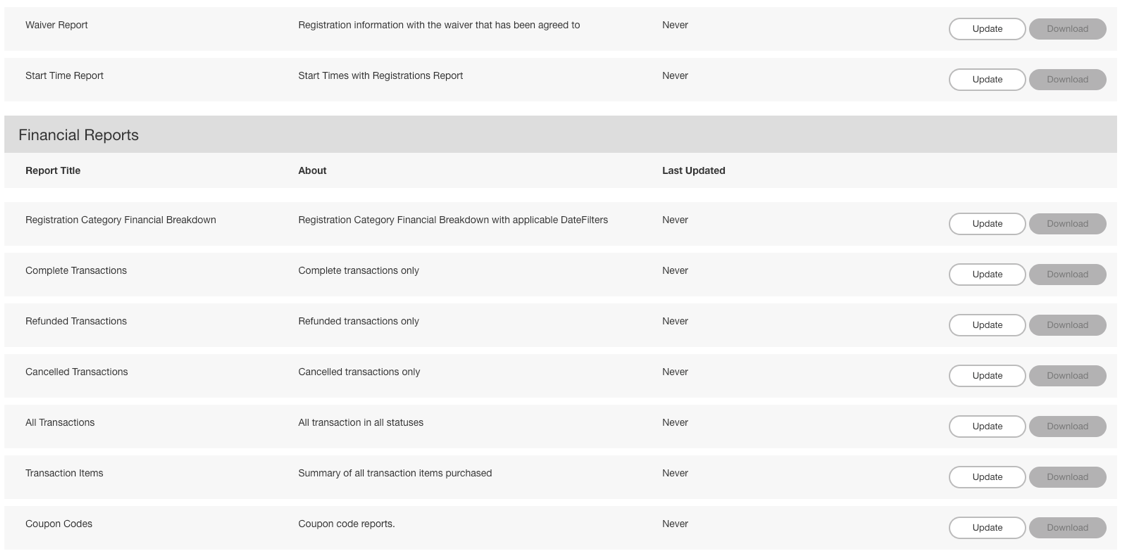 3. On the far right side of your screen select the "Update" button (This updates the report up to the most recent of transactions). Once it has finished updating select the "Download" button, this will download the report to your computer.

Note: Reports download in a .CSV format so make sure you have a compatible program to open and view the file(s)