Once you've started the registration via your Region Pony Club registration or via your club dedicated registration process:
1- Select your membership and click on your name to register. If the name of the person you want to register does not appear you can enter their information by choosing Register Someone Else


If you register someone else and that person already has an account do not create a new account, instead select the account that already exists in the system, see below.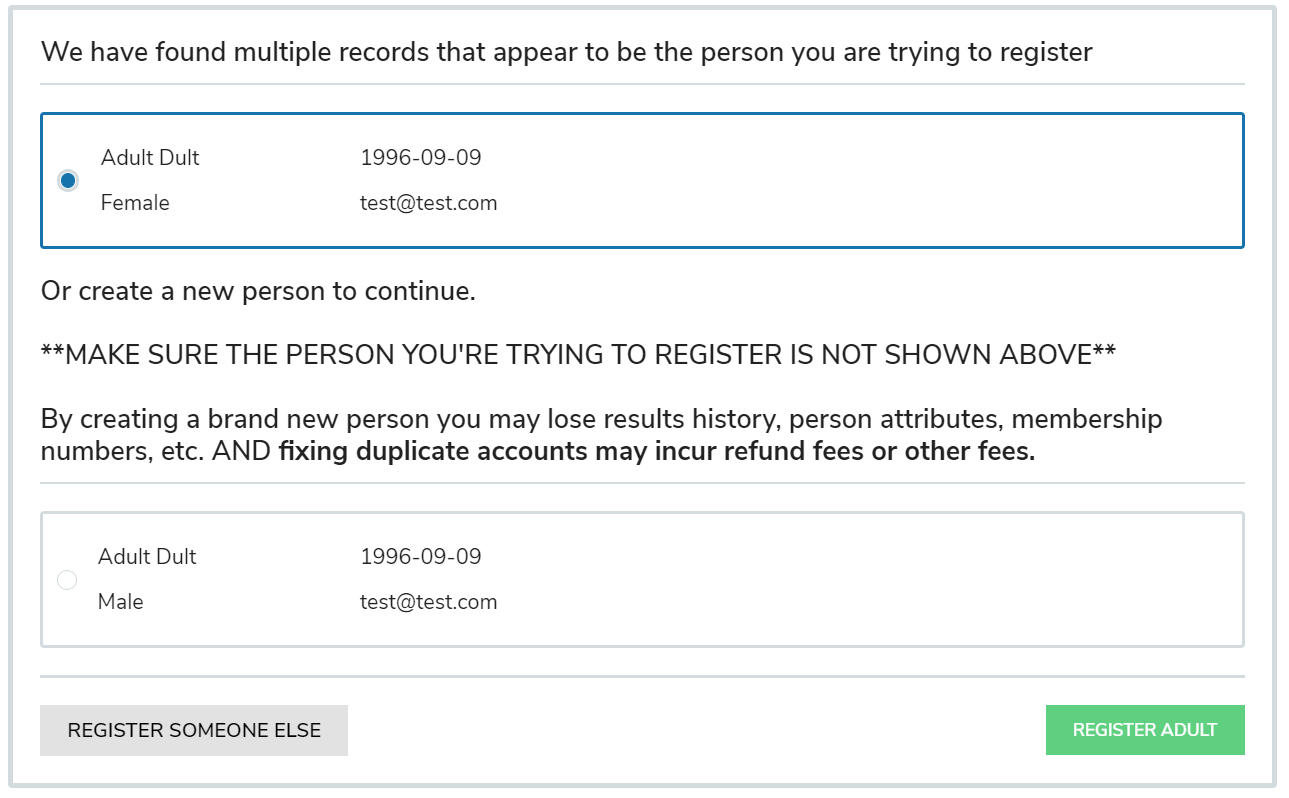 2- Select the appropriate membership(s) among the option available for your province
3- Next, choose your club affiliation if you have one by researching your club
If you're registering for your membership as part of your club registration process, then the affiliation option will prefilled automatically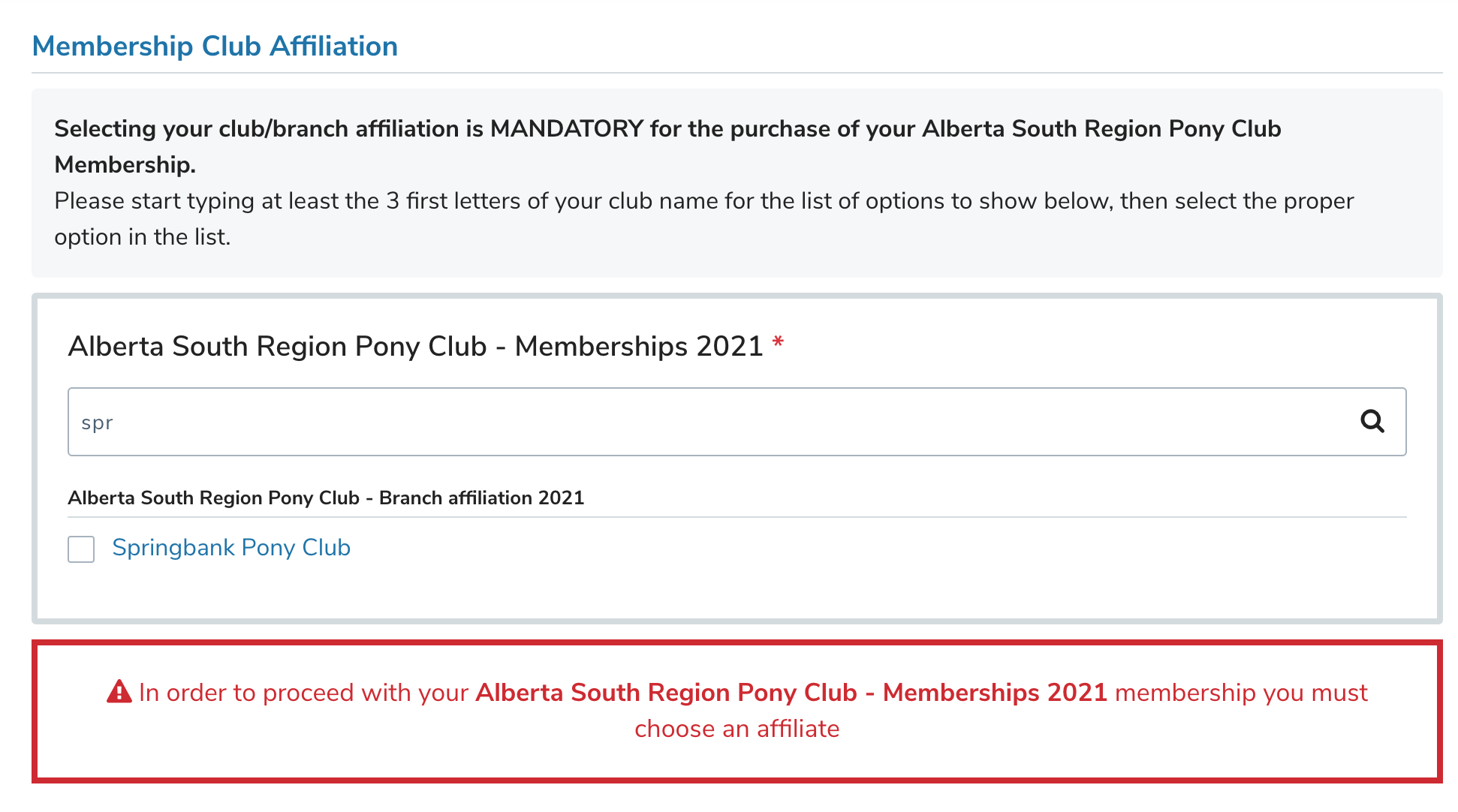 4- If the club is paying for the membership fees select My club is paying for my fees and enter the passphrase. If you are paying for your membership select the first option.

If your club is only paying for part of your fees, you'll still have to pay the remaining part of the fees online.
5- Fill in the required information
6- You can choose to go to the cart or register someone else, to do so please refer to step 2.



7- Sign the necessary waiver(s), if you are not registering yourself the waiver will be emailed to the registrant. In order for the membership(s) to be issued the waiver needs to be signed.


8- Enter your credit card information select Submit & Complete, if the club is paying for the membership simply select Submit & Complete.