Gymnastics Canada - How to register members as a club or province
1. Go to the event you need to register members for and start a registration
2. Select register someone else

Enter the information of the person you need to register: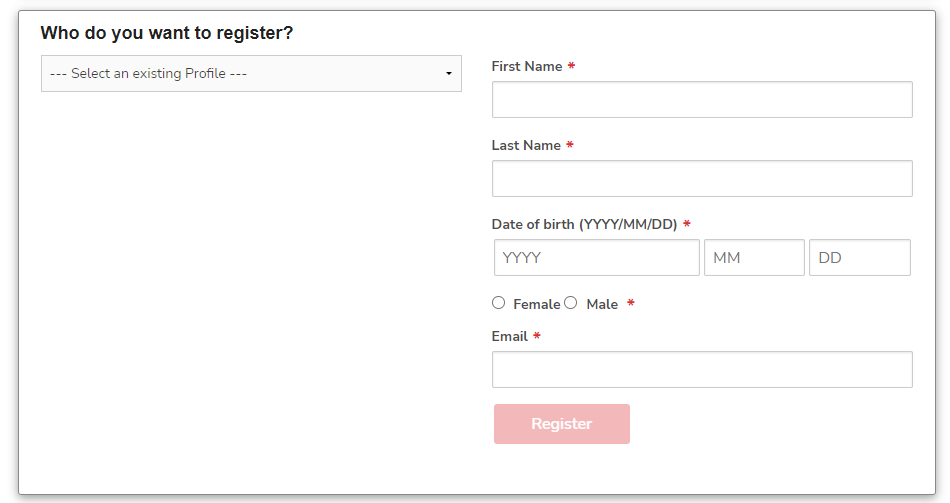 If the person you are registering already has an account, the system will prompt you to select the existing profile, make sure to do so: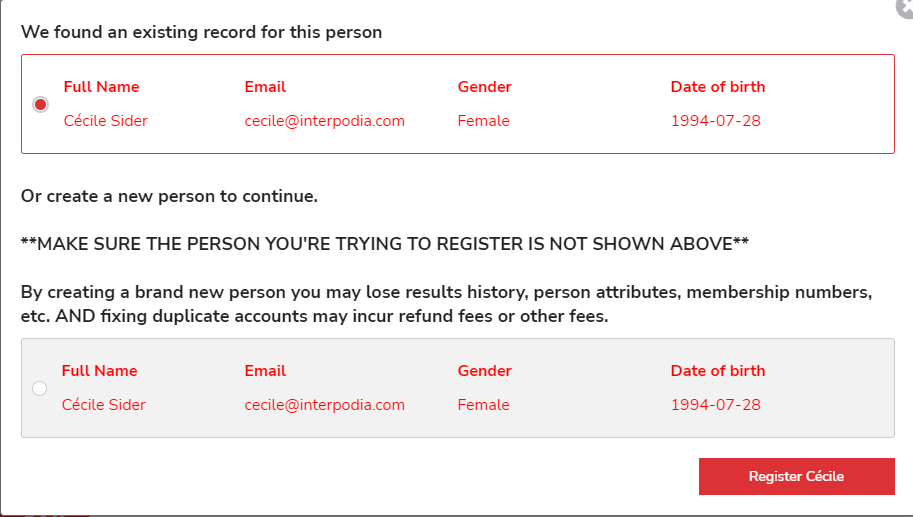 3. Select the registration category you need to register the person for- ie:
4. Answer survey questions (if applicable)
5. Click on

and go back to step 2 to register additional people
Once you have registered around 15 people, make sure to continue to your cart and make a payment. This is to ensure that the cart loads properly. Then you can continue adding more registrants.