Waivers are the release of liability, media consent and any legal/binding document that you would like registrants to agree too. These are shown before a person enters the cart page to complete a purchase.
To add / update a waiver from your dahsboard, please follow the above steps:
1- Go to your club / event dashboard and select the tabs Registration configuration -> Waivers

2- You can create a new agreement by clicking on the "new agreement" button

2a- Choose if you need either a waiver of a refund policy.

Add the Waiver Title

In the waiver case, you'll be prompt to choose to have the same waiver for all ages or to have 2 separate waivers for minors and adults. In both cases, you need to enter the age of consent that apply to your organization:

Then simply select "Done".
2b- Once you've saved your waiver title and agreement type, you'll be prompt to select the language of your waiver. You can have 1 or more: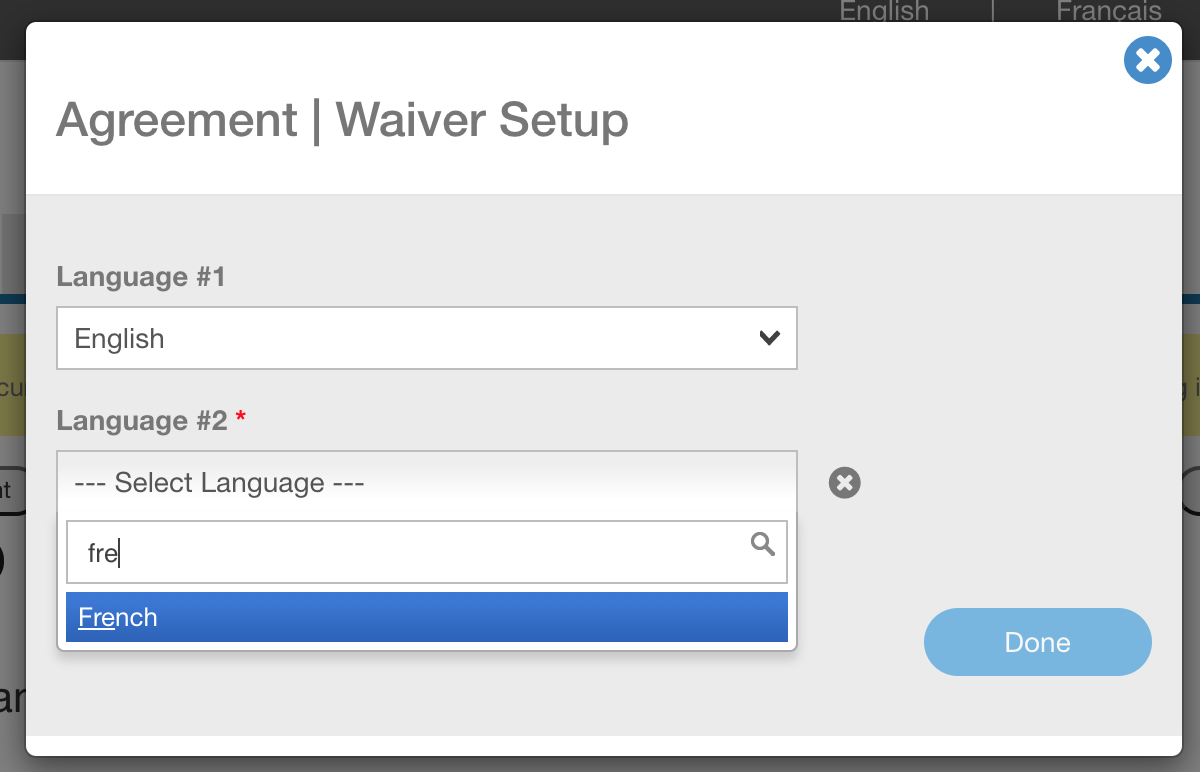 Then, select "Done".
3- Once the languages are saved - your waiver details will show up one waiver per language as below:

To add content to each of your waivers, click "edit", and complete the below sections: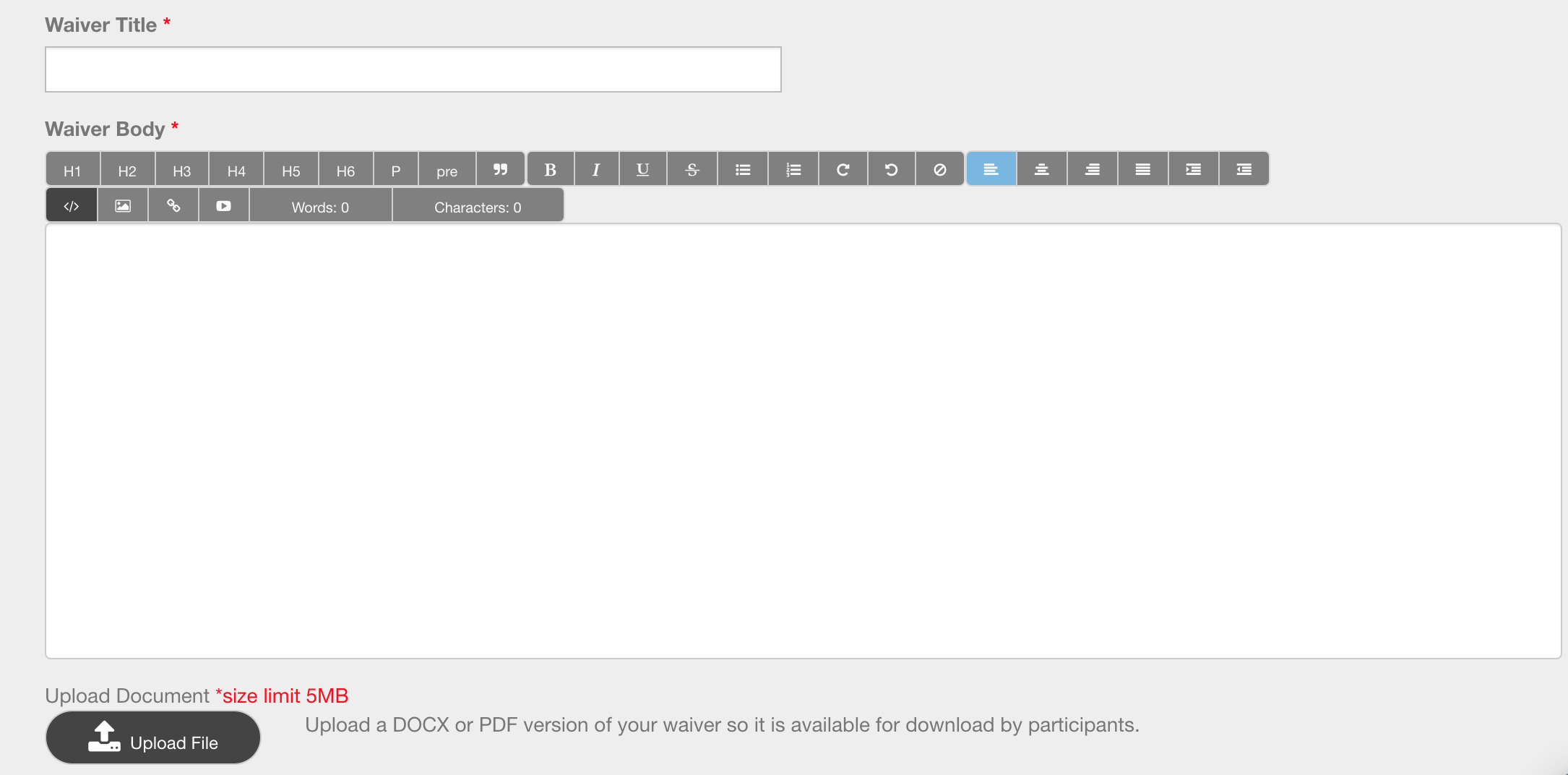 Then just hit save.
4- If you choose separate agreements, be sure to fill the adult agreement first and then the minor one.
Adult agreement: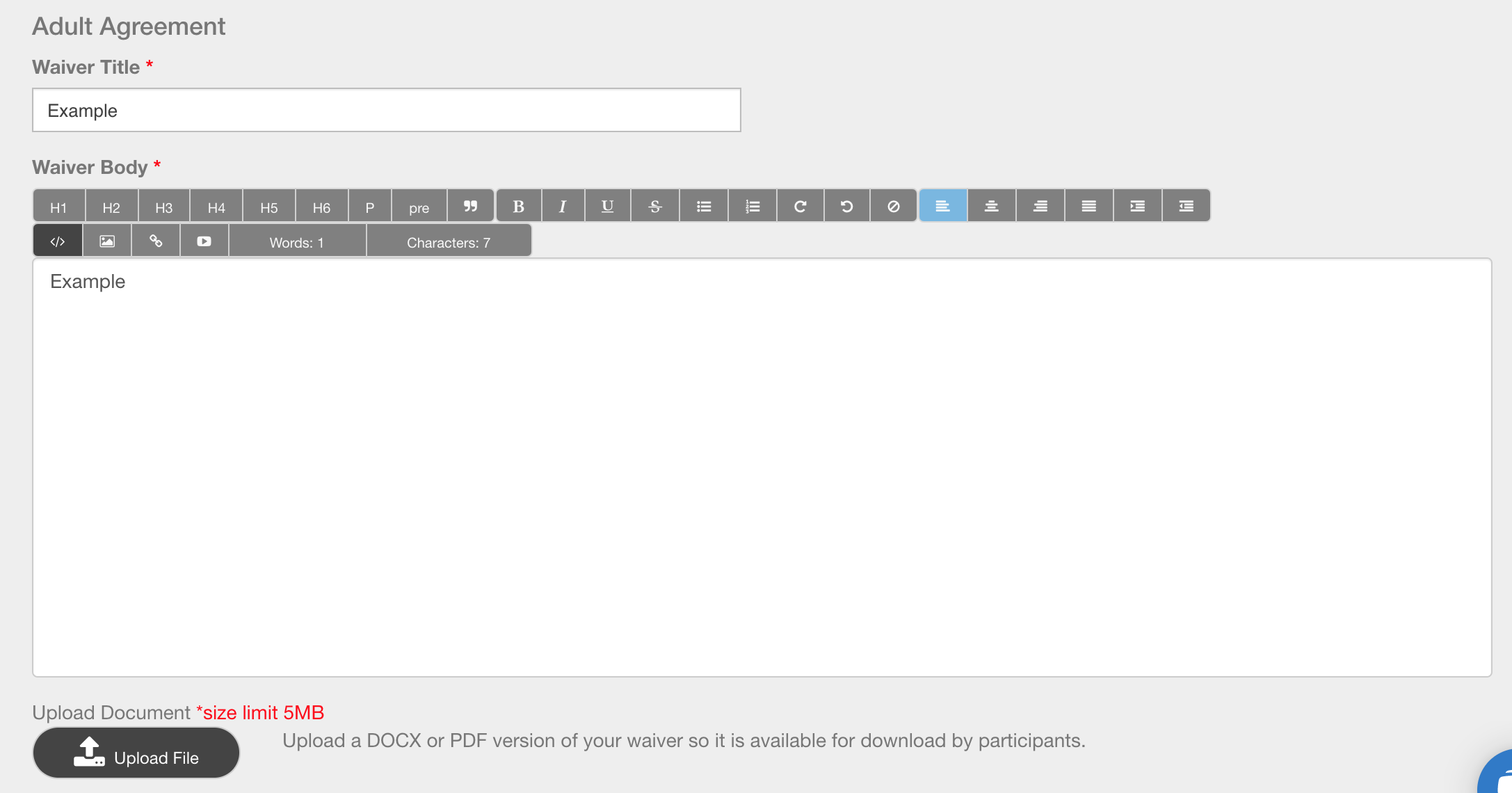 Waiver Title: This title shows when someone is presented with the waiver during the registration process. It is recommended that it be named specific to what is outlined within the document.
Example: Release of Liability for (event name) or Media Consent for (event name)
Display Waiver for:
Each Registrant will show a waiver for each individual person registering
The Purchaser will only show for the account purchasing the registration(s)
Waiver Upload: This is good if registrants would like a physical copy of the unsigned waiver.
Minor agreement: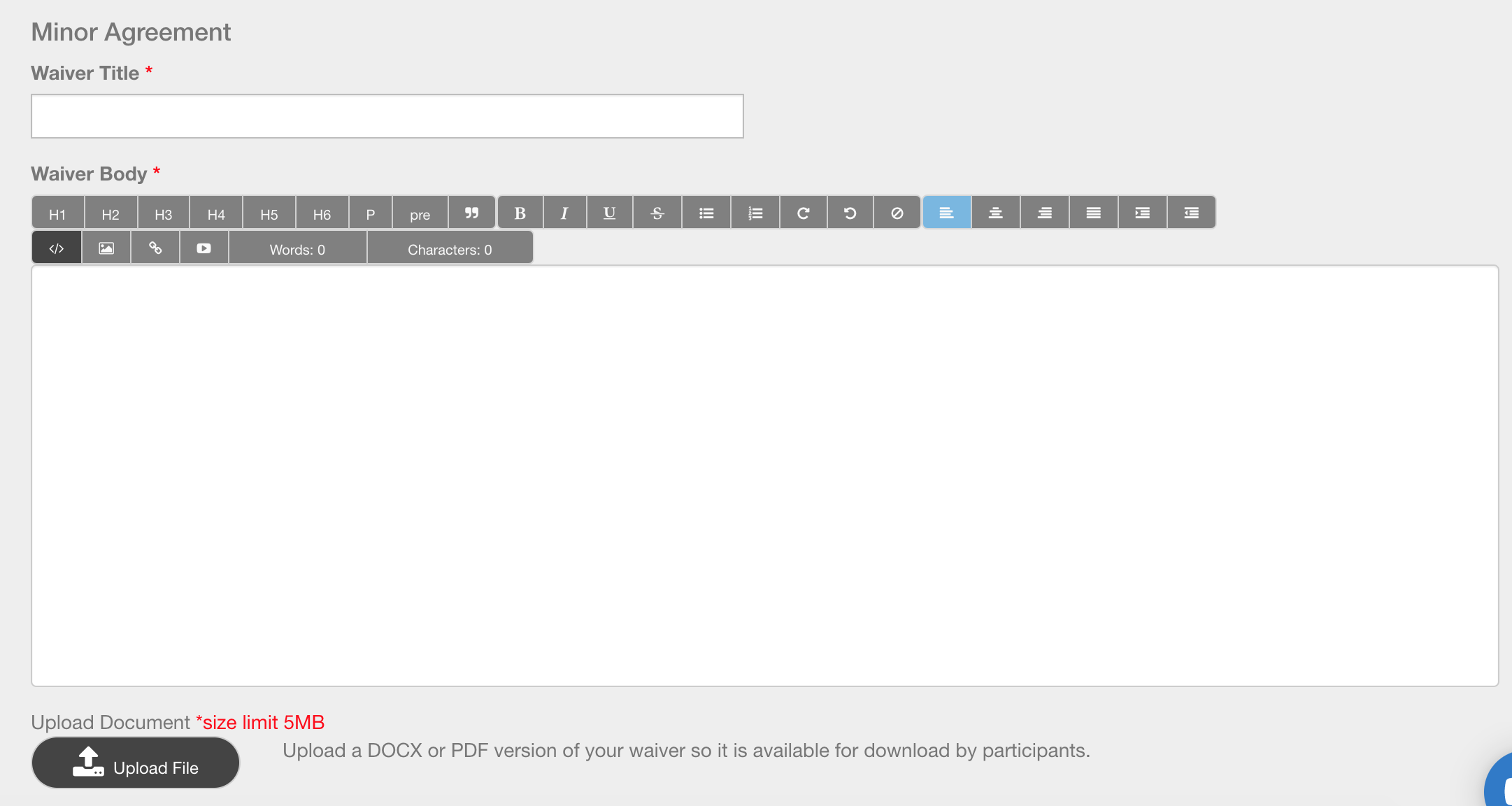 3- If needed you can edit or remove a waiver