CLUB / EVENT - Creation and setup tools
Event/Club- How to update my registration process landing page description
From that tab, you can update the content that will display on your landing page. As well as the confirmation email and the transaction successful message.
1- Landing page content
To update the content of the landing page of your event/club registration process, you need to edit the section "registration page description - top" here:

Once you've clicked edit, you can add all the information about your event/club. Add images, tables, links from the various options here:

1-a. Add a link
To add a link to your website, for example, you need to :
Select the text you want to add the link to
Click on the "hyperlink" button here:
Add your website link: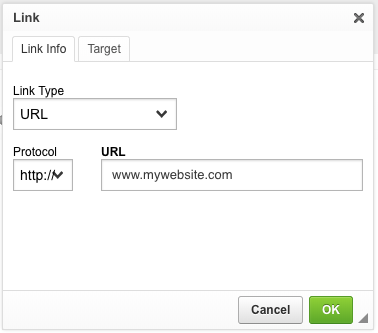 4. If you want the link to open in the new tab, go to the "Target" tab and choose "New windows"