Registration forms allow you to create survey questions that the registrant will have to fill during his registration process.
How do I get here?
Find your event from the event menu, once your event dashboard is open, go to the configuration -> registration forms tab:

How do I create my forms?
Choose who will need to answer those questions:

Every registrant? Then create a new form in the "manage form" menu

b. Only registrants in a specific category? Then create a new form in the "manage registration category forms" menu



Then choose which category from the drop-down list

And create a form

2. Create your questions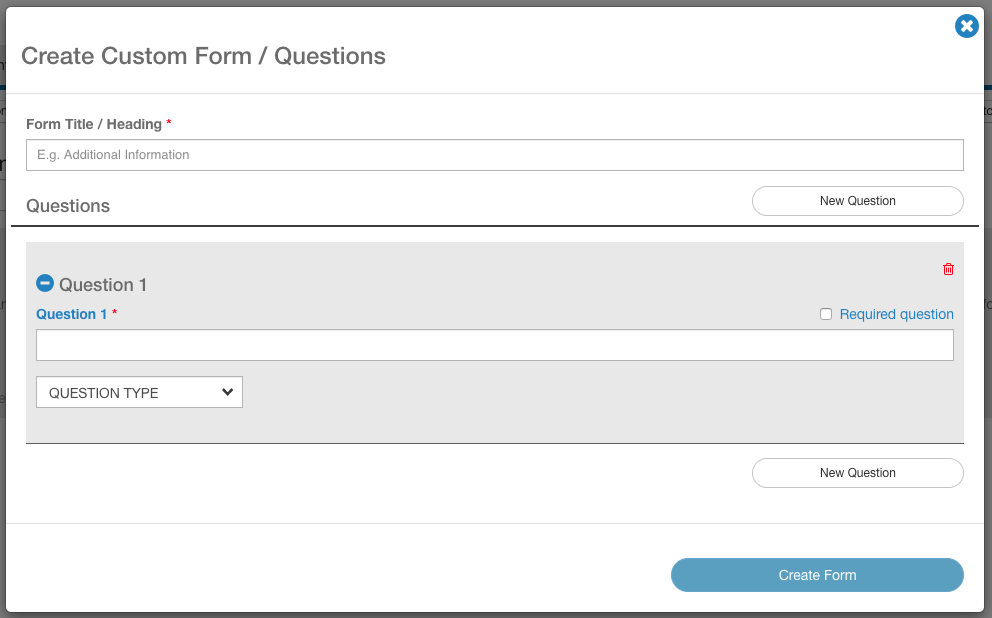 Form Title / Heading: This is what will be displayed when grouping the registration questions together.
Example: Additional Information or Emergency Contact Information
Question Type:

Short Answer: For quick answers that don't require a lot of space.
Long Answer: For answers that require more thought (allergies, job description)
Dropdown: For single option answers (Yes or No)
Checkbox: For questions that can have multiple answers
Triggers question: You can also create a question that will be asked based on the answer to a previous question - for that the first question needs to be either a dropdown or a checkbox question
1st step: Create your main question as well as your "to be triggered" questions
2nd step: Add the triggers question to your main question option - see below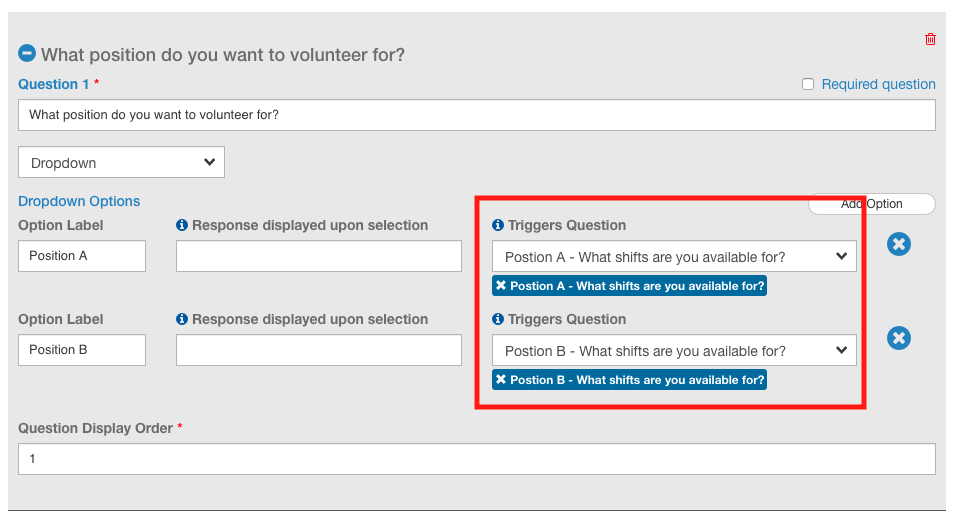 Then during the registration process, if someone selects "Position A" as an answer to question 1 then the system will prompt them to answer Position A question.

⬇️
3. Update your questions
Once create the registration forms will show up in your event registration forms tab, you can simply click edit on any of them