Registrants arriving at SnowReg.com, not through a direct link to their province's registration process, will be able to select their province from the interactive map, click 'Join', and arrive at the desired registration process: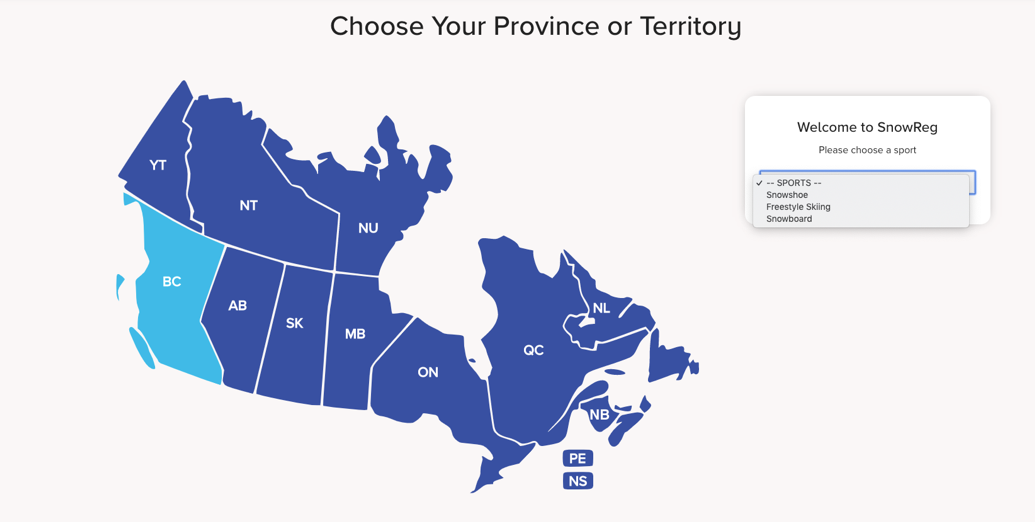 - Once you've selected your sport, click on the "but/renew membership" button:

- You will get to the registration landing page of your provincial organization that displays all the prices and important information, just click on the "join/renew XXX individual membership" (color may change depending on your province

1. Start the registration process by selecting the person you want to register, if that person is not an available option yet, select "register someone else and fill out the information"

2. Enter/confirm your address
3. Select the membership options you need
4. Select your club affiliation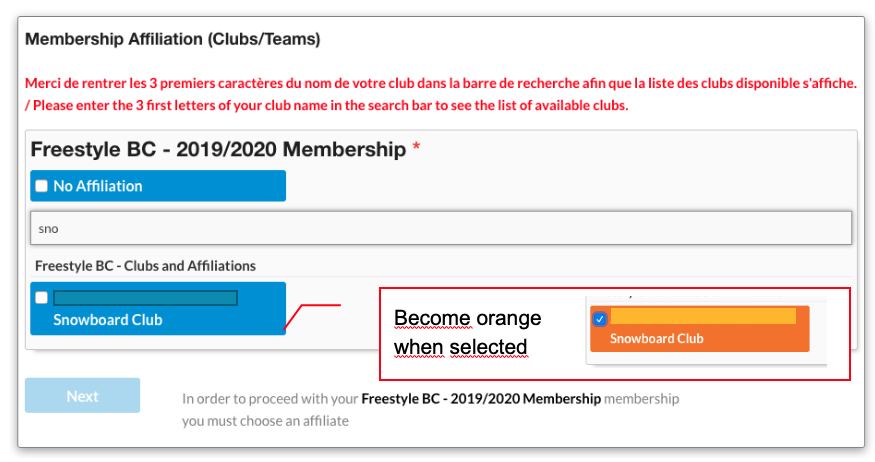 5. Answer the required questions
After answering the required questions, proceeding past any fundraising campaign displays, and signing waivers, the registrant will reach the shopping cart.
After submitting their order, the registrant will be automatically issued their Freestyle / Snowboard Canada membership card via email, which includes their provincial organization membership, and lists any affiliated organizations.