Note
If you want to create a registration process similar to one you've used before.
You can use our CLONING TOOL instead.
Create a new registration process dashboard
Login into your admin account or from the account where you would like to create a new club/event.
From the tools menu on the top right of the screen, select dashboard.

Select the club or event section depending on your needs

Click on create a new event/club at the top right

IMPORTANT
The new reuse existing organization feature enables you to select the organization (and financial account) to which you'd like to link your event/club. If you reuse an existing organization the funds from your club/event will be transferred to this existing account.
This new feature was made to avoid creating a new organization on the system each time a club or event is created.
To take advantage of this feature your organization needs to be defined as ''reusable'' - if this option is not available for you please contact our customer service so it can be turned on.
Select an organization for your club/event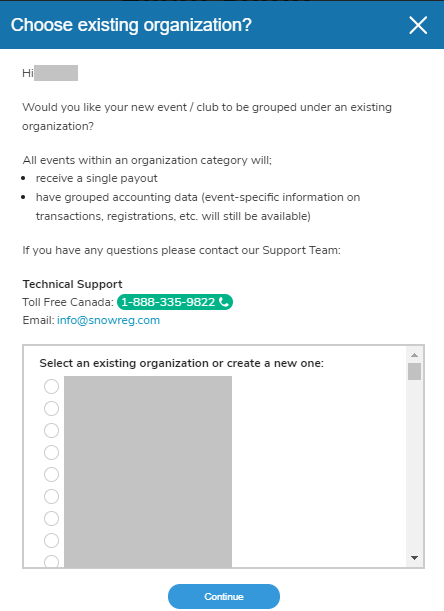 This is important to select your existing organization for the financial account to be linked properly.
1. Add listing information to your club/event
Note: mandatory information may vary depending on your listing type (sport dependent).
1.1 Listing Details (mandatory)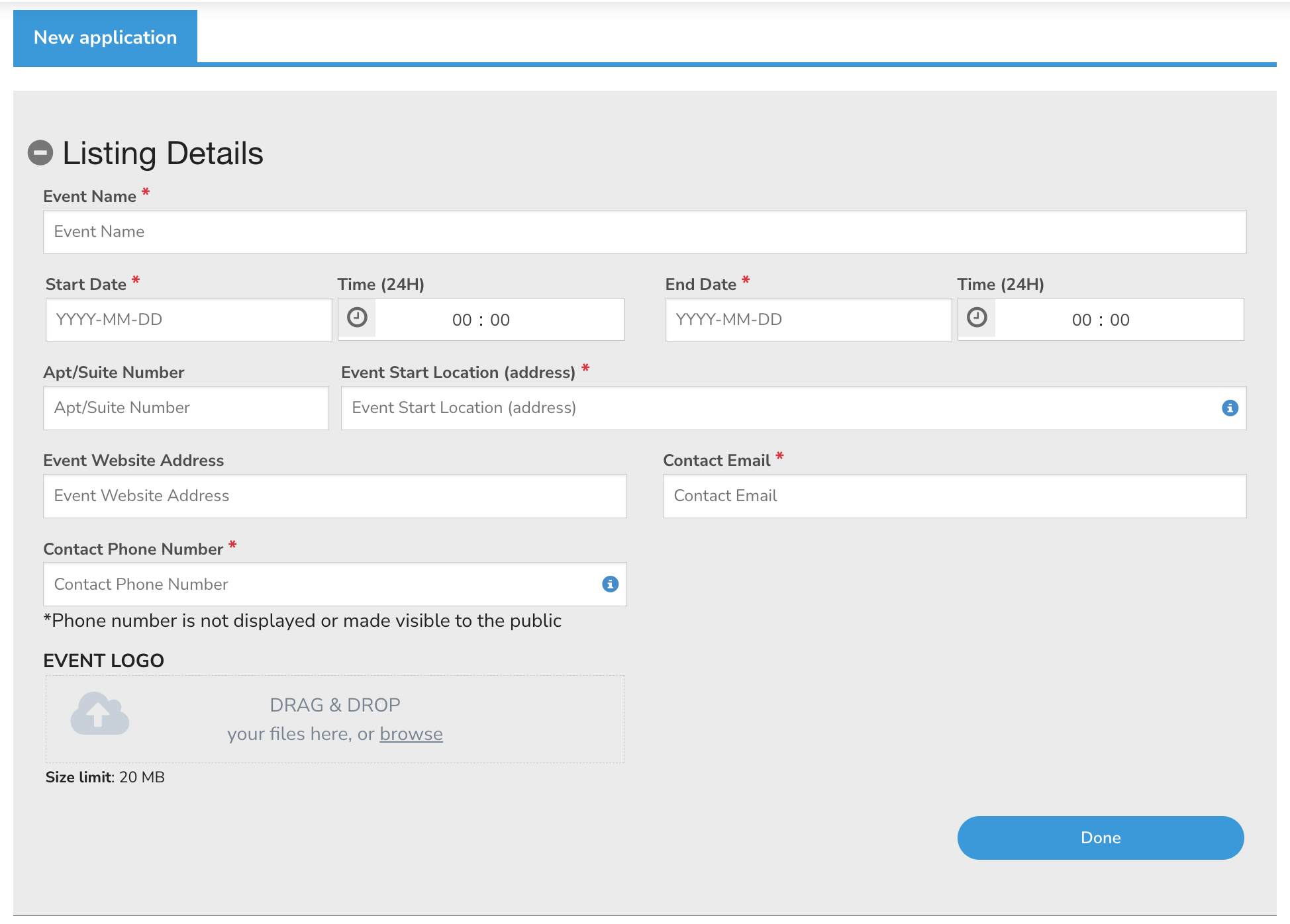 Event Name: This is what will appear on the registration page or the name can be searched on the website.
Start/End Date: These dates define the beginning and end of the event. They appear when someone searches for your event/club on Interpodia.
Address: This appears when someone is looking for an event's location (ie: events in Ontario). Some clubs or events do not have an exact address (parks, lakes etc...) or are managed from a private office. If that is your case please enter the closest city or landmark.
Website Address: Your website address is not mandatory
Email & Phone Number: These contact details will be published on your registration page so that your registrants can reach out to you if they have any questions or need more information.
1.2 Classification (mandatory)
You can classify your event/club from this section to determine where it will appear in the directory list (if you're using any) - options vary based on your sport.

1.3 Social Media Links (optional)
If you have social media you can add your links here so they can be easily accessible, they will show up on your registration page.

2. Set up Registration

2.1 Registration set-up (mandatory)
The registration opens and registration closes dates (outside of these dates the registration button will read ''registrations closed'')
Who is paying the processing fees?

User: the processing fees are added to the cart on top of the registration price
Organizer: the processing fees are deducted from your payout before it is transferred to your bank account. Meaning your organization is covering for the fees

Add currency and taxes if applicable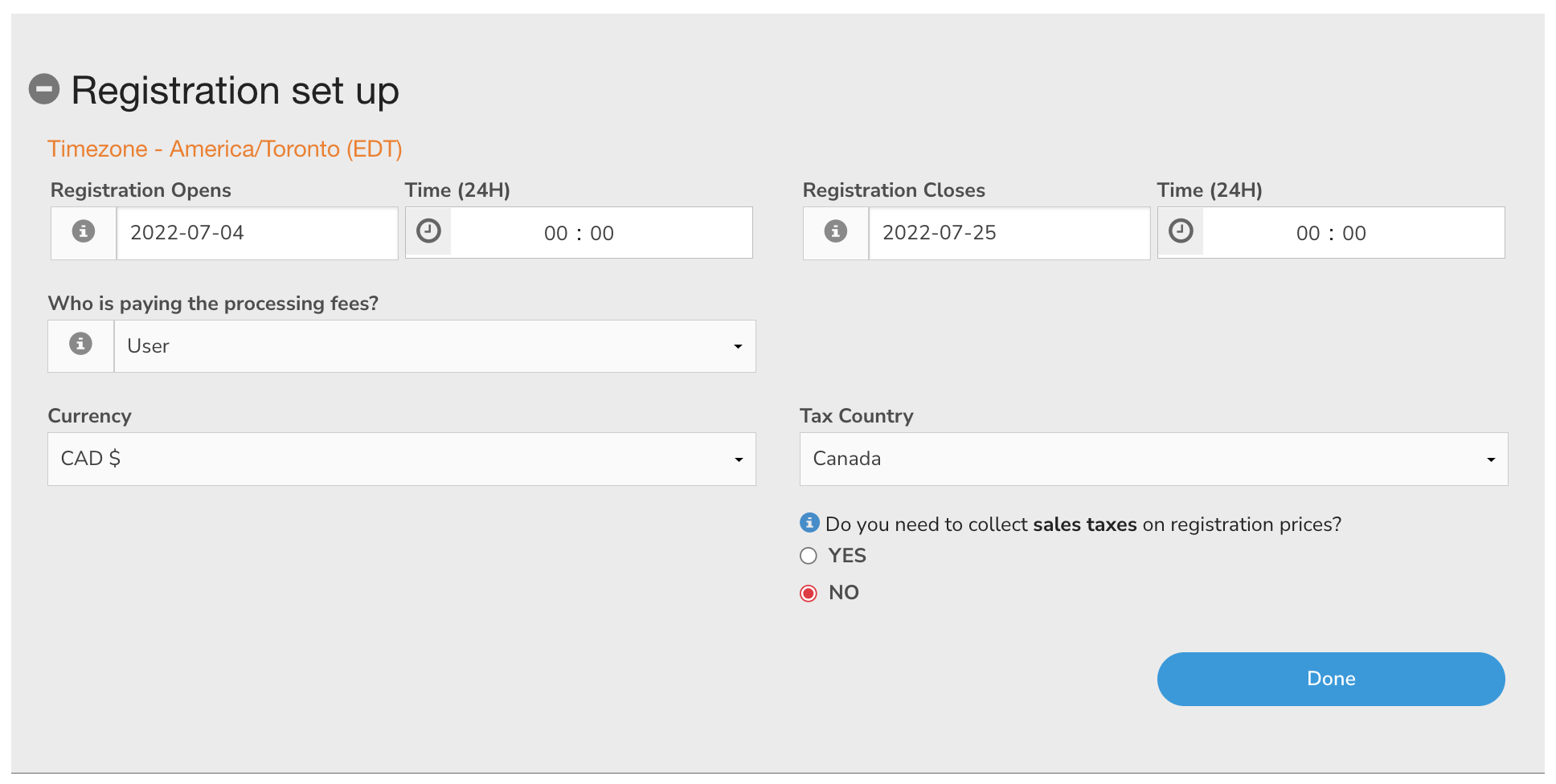 2.2 Registration Categories (mandatory)
Registration categories are the list of registration options people will be able to select during the registration process based on their age, gender, and other additional restrictions. Each category can be set up with different types of restrictions, including max capacity:

Note: you need at least one category to proceed
2.3 Registration Fields (optional)
There are 2 types of information you can collect:
Main information (from the participant's profile): Gender, DOB, Email, Address
Additional custom information (registration forms): Include fully customizable questions in your registration process. Forms can be shown to everyone or targeted to specific registration options.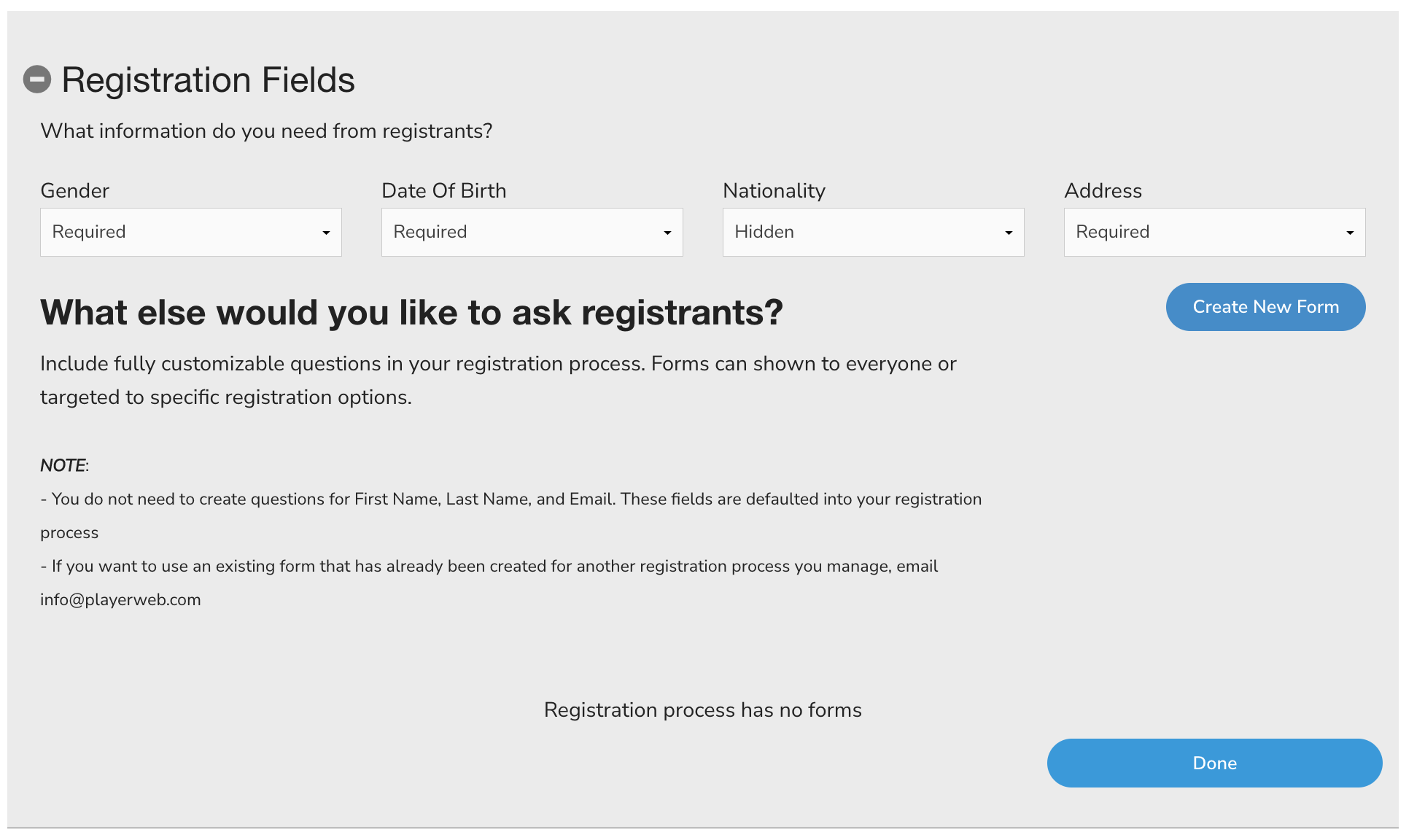 2.4 Agreements and Waivers
You can add any waiver, agreement, or document you'd like your registrants to sign while registering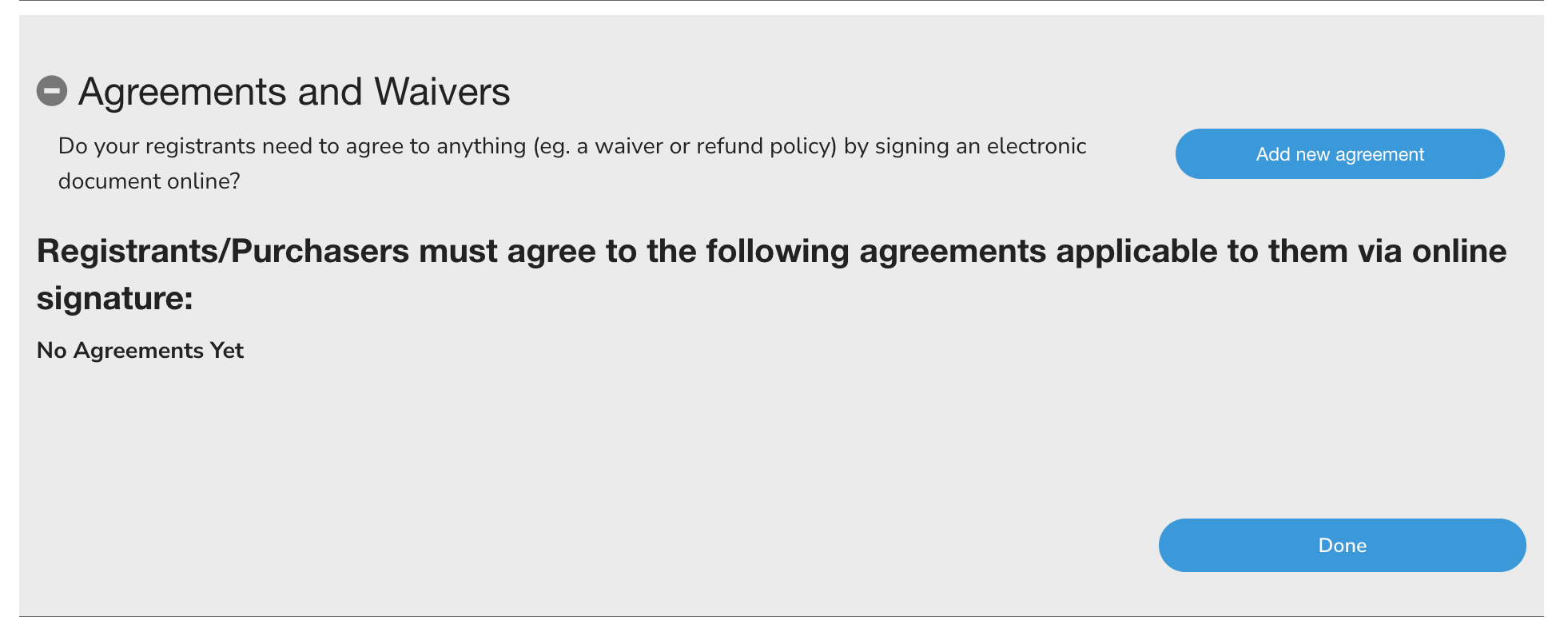 To finish, click on continue to dashboard

Once in the dashboard, you can: